See Pricing
Spray Tanning
Top-Of-The-Line Booths and Tanning Solution
Zoom Tan offers spray tanning services at each one of our locations. Every salon is equipped with Norvell and/or Versa Pro automatic tanning booths that are entirely manufactured in the USA. These professional automatic tanning booths are cutting-edge technology for the industry in both performance, quality and class. Every tan is sprayed with full body coverage and the instructional step by step process allow for precision and detail. Zoom Tan uses fine-quality, tanning solutions in our booths to ensure a beautiful, dark and natural look. The cosmetic bronzer gives you an instant sun-kissed glow that develops into a long lasting, golden tan. A Zoom Tan spray will also minimize the appearance of fine lines, uneven skin tone, cellulite, acne, and varicose veins.
Comfortable and Private Spray Tanning Rooms
We also know that your comfort and safety are extremely important. We want you to feel at home when you come into our salons. Because of this, we have ensured that all of our tanning units have their own personal, private, lockable booth and changing area. If you have any other questions regarding policies, prices or tanning info view our Spray Tanning Frequently Asked Questions page.
A Tanning Experience That You Will Enjoy
Overall, we believe in that every aspect of your experience should be enjoyable and convenient. Our spray tanning technology, equipment, and service offer all of this and more at a fast pace and an affordable price.
Why be pale and pasty when you can be tan and tasty®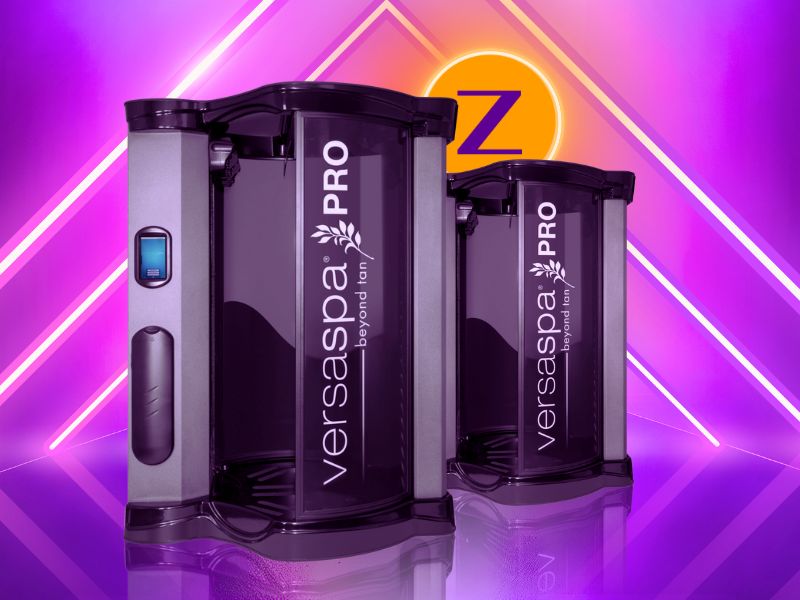 Spray & UV Tanning Pricing, Memberships and Packages
Tanning Packages
6 Pack of Spray Tans
$99
Includes 6 spray tanning sessions up to level 3
In-Store Purchase Only
6 Pack of UV Tans
$59
Includes 6 UV tanning sessions up to 12 minutes
In-Store Purchase Only
Single Tan Sessions
Single Spray Session
$20 - $30
Level Costs:

$20 (L-1)

,

$25 (L-2)

,

$30 (L-3)
In-Store Purchase Only
Single UV Session
$1/min
UV tans are $1 per minute up to 12 minutes
In-Store Purchase Only
To Purchase Memberships Click On Either Button Below and Select Which Option You Would Like.
Zoom Tan Salon - Spray Tanning Photos